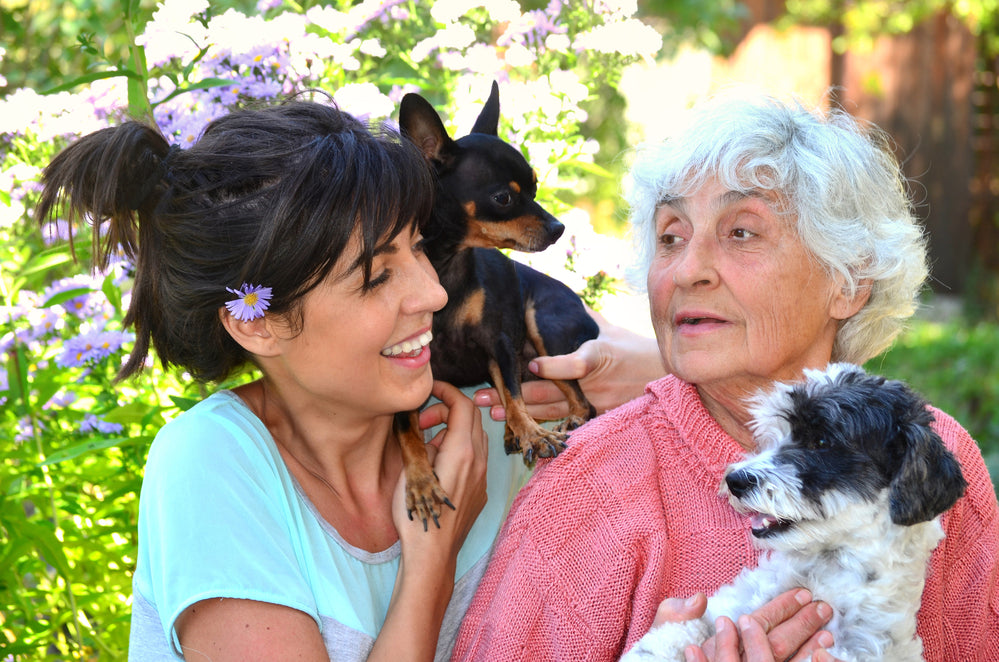 Celebrate National Dog Mom's Day May 13, 2023
National Dog Mom's Day is a holiday that was founded to thank dog moms, foster dog moms, and future dog moms for all of the love they give to pups. It occurs one day prior to Mother's Day.
 Here are some fun ways for Dog Mom's to celebrate 
TAKE YOUR DOG ON A DATE
It can be a dog friendly restaurant, park or, to play fetch. It's greaut for Mom and dog bonding.
CUDDLE WITH YOUR DOG
Chill with a good book or watch TV together.
GIFT YOURSELF AND YOUR DOG
Buy your dog a new squeaky toy and buy yourself a lavish gift or get your partner to indulge you.
ADOPT A DOG
There are many great dogs in shelters that can match your personality and activity level. You can find a sedentary senior or mischievous mutt. Dogs increase our activity levels, introduce us to like-minded people who become friends and of course keep us calmer and balanced.
CREATE AN EVERLASTING MEMORY
Commission a Charcoal drawing. All you need is a photo of yourself and your dog and there are lots of designers online that will create a drawing.
TREAT YOURSELF AND YOUR DOG
Treat your dog to some delicious Sancho & Lola's chews and treat yourself to some imported chocolates, sushi, or whatever tickles your fancy.